Home of the (Amateur Radio) RF Safety Calculator
Your e-mail doesn't get through? If you use, Yahoo, Gmail, etc. the number 1 reason is:
TO_ADDRESS_EQ_REAL (To: repeats address as real name)
In other words, make sure you give the recipient a real name and don't send to "fred@xyz.com" <fred@xyz.com>, instead send to "Fred Bloggs" <fred@xyz.com>. Send an e-mail to yourself and check it.
Number 2 reason: Sender uses a third-party service to mail-blast people, such as Constant Contact, SendGrid or Webex.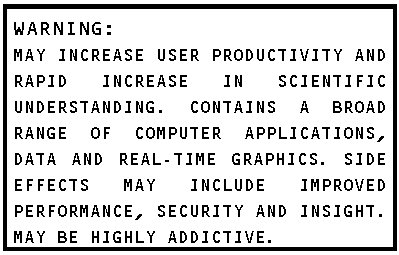 Hintlink

and other CMS
The elements of ability

If you use, or change to, Verizon, you will need to move your SMTP port setting from 25 to 587
Confused by Internet Slang? Try looking it up here.
(Pathloss Program
RFProp by Colin Seymour G4NNA
) Management
---
All you need to know about:
Scientific Units Standard Date/Time format (ISO-8601:2004) [xkcd] Standard Paper Sizes (ISO 216)
Standard Typographic units (font sizes) Top Level Domains Country Designations (ISO-3166)
IANA Port Numbers Copyright Law Standard Lat/Long/Elevation format (ISO 6709) Currency Abbreviations (ISO 4217)

---
Former and active member of following development groups:
Aeris devNet

Developer Zone (now Channel Partner)

Developer World (now Sony Mobile)

developer Forum Obsolete


DevZone

Developer Program

Developer Platform
Images used above are the property of the respective owners
Microwave comparator Design using HP-HFSS and HP-MDS

Original designer of GB3SI (St. Ives, Cornwall, UK) and GB3WK (Royal Leamington Spa, Warwickshire, UK) 2m repeaters (inc. MC6502 and MC6522 based microprocessor logic c.1981)
RF deck: Icom IC-240 with disconnected PA and disabled tx/rx power switching.

US Patents held by Paul Evans:
Read Patent No. 6,393,346 GPS location logging device
Read Patent No. 6,115,655 GPS location logging & real-time reporting device
---
tripadvisor status - Level Contributor
11,892 TripCollective Points.
35% USA, 11% France, 11% UK, 43% others

>100k

readership

Readerships [102,423+]
118

reviews
Top Contributor
82

votes
Helpful reviewer
36
cities
Passport
35
reviews
Explorer (one of the first)
24
reviews
Attractions
76
reviews
Restaurants
18
reviews
Hotels
1

green

GreenLeaders

25

certificate

Certificate of Excellence

1
best of the best
Travellers' Choice
Within the top 1% of Contributors on tripadvisor

---
<- I'm now worth $37,500 !!! Thanks, EPA.

Our 2011 Audi A3 TDI service history Bollocks to the criminals at VW/Audi/Porsche!!!

The best cars in the world:
Porsche Cayman (3 door, 2 seat, coupé, video) Acknowleged as the "Best Car in the World" - Hmmmm, we tested one and it is NOT practical at all!
Audi A3 TDI (5 door, 5 seat, Diesel video I II). VERY HAPPY with this vehicle. Only possible replacements would be Audi Q3 Quattro TDI or A3 (2013+) NEVER BUYING VW/Audi/Porsche again!!!

Audi TT (3 door, 4 seat, coupé, video). Much the same as our comments on the Cayman (and it's only $3k less)! ........ and The Worst Car in the World

Audi's Q6 e-tron is going to kill the Tesla Model X......

---
Hark ye, Clinker, you are a most notorious offender. You stand convicted of sickness, hunger, wretchedness, and want. -- Tobias Smollet
Automatically generated by the server every hour [content not controlled by Hintlink]

---
Do it Right: Saffron comes from the Saffron Crocus. It has NOTHING to do with turmeric!
---
System Uptime: * 6:01AM up 759 days, 12:42, 0 users, load averages: 0.01, 0.02, 0.00 *
Time (UTC) when sampled, Uptime days, HH:MM, login users, CPU load averages (%) last 1, 5 & 15 mins
---
---
---
© 2003-2016 Hintlink. All rights reserved.
---
User Agent: CCBot/2.0 (http://commoncrawl.org/faq/) IP Address: 54.224.148.71 Remote Host: ec2-54-224-148-71.compute-1.amazonaws.com
---