---
Protecting your computer
Viruses, Spam & Security (+Alerts)
---
Better yet, just give up - Windows PCs are dead - run Linux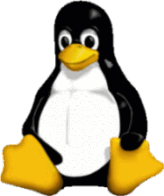 or Apple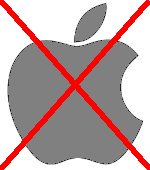 ---
Tip of the moment: Avoid putting the words Click Here in your emails.
---
Over the last couple of days (2018-01-03), there has been a lot of discussion about a pair of security vulnerabilities nicknamed

Spectre

and

Meltdown

. These affect

all modern Intel processors

, and (in the case of Spectre)

many AMD processors

and

some ARM cores

. Spectre allows an attacker to bypass software checks to read data from arbitrary locations in the current address space; Meltdown allows an attacker to read arbitrary data from the operating system kernel's address space (which should normally be inaccessible to user programs). The

Raspberry Pi family is immune

to this.

---
'WannaCry'

fixes (urgent 2017-05-13):
Manually installable patch for XP and other non-supported OSes can be found at this Microsoft page
Manually installable patch for Windows 7 and later can be found at this Microsoft page
You can be sure more is coming, so stay alert to media and SANS
Note: this exploits SMB1 server (optional) connection code. In our Win7 Professional installs none of the SMB1, SMB2 or SMB3 options were even present. To be safe, run these patches anyway.

---
DON'T EVER leave your e-mail client running all the time!
If you run Windows (or Wine on Linux), do yourself a

BIG

favour and use PopTray (use for Wine/Linux) or PopTrayU (use for Windows).
For the most reliable (and supportable) version of PopTrayU go to this download page and download

v5.0.15

.
This allows you to keep your e-mail client closed and will also block unwanted spam (by installing the example Rules.ini file given here):
Install
PopTray
or
PopTrayU
-





then download our latest PopTray(U) Rules.ini file.


File last updated:

Thursday, 06-Sep-2018 03:37:57 PDT

Size:

1.0MB
The Rules file is frequently tested and then updated. Re-visit here frequently and download to be rid of the 'spam of the day'.


Setting up

PopTray(U) and Thunderbird
[you can also use BlackList.ptdat & WhiteList.ptdat files on specific e-mail addresses].
---
Saving Bookmarks, Passwords, Form entries? Avoid services such as

LastPass
Ask yourself: Can I trust them? How long will they be around?
The top 10,000 passwords used - avoid them like the Plague.

Why you shouldn't use a "Cloud" - plus they are built on wobbly foundations

---
Current Internet performance Global Internet Traffic Report Global graphical Traceroute
Real-Time Web Traffic SANS "Ouch" Newsletter Spam Statistics threatpost

---
Stop Badware Alerts and Reports
---
---
Security
THE

DNS vulnerabilty - check your ISP's DNS updates - an overview of the worldwide patching



From here on down, ignore the rest of this page if you run Linux or *NIX
____________________________________________________________________________________________________
---
Notes for your Security & "Well Being":
Our recommended –

essential

– programs carry a 5 tick rating
---
PROTECT YOURSELF
Install an anti-virus program. NOW.
Keep all security tools up to date EVERY DAY
Make sure you or your machine spend at least 15 minutes per day looking after your security
Get the latest patches and updates for your operating system
(not a great idea after August 2013!!)
NEVER
automatically open e-mail attachments
Always download free software or purchased software from trusted, reputable sources.
Make backups of important files on a regular basis – don't entrust them to a "Cloud" service.
---
Frequently Asked Questions:
Q. Why is this page a bit disorganized?
A. Viruses, spam and Security have become so inter-connected that to consider each in isolation is almost impossible. Writing a page which covers this subject is a vast job!
Q. Does that mean I should install everything on this page?
A. To be absolutely sure, yes. Of course, don't install two anti-virus programs or two firewalls.
Q. Should I be constantly on the alert for the latest threats?
A. Within reason, yes. Without spending all your time doing it.
Q. What prevention measures are in place on your server?
A. The first thing an incoming e-mail hits is an absolute brickwall which refuses e-mail from some addresses and domains. This blocks very well known spammers. On a daily basis, this list is updated on the basis of real received spam. Next, the e-mail passes through SpamAssassin. This is the highest rated server spam blocker in the industry. Finally, our latest feature, special files in the web site areas prevent spam-bots from harvesting e-mail addresses automatically from your webpage. Webmasters must not remove these files, or this protection will be lost.
Q. How often should I update my programs?
A. Whenever and as soon as you can
Q. Why do I get so much spam?
A. With all of these measures in place, you should see a reduction in spam, especially with our new spam-bot blocker. However, spam is growing at at least 10% per month, so our latest measures, whatever they are, may seem to do no good.
Why so much spam, or why does some of your e-mail "go missing" went sent to others?
The longer your e-mail address is in service, the more you will receive. Period.
How to attract spam:
Visit "bargain" sites and sign up for e-mail alerts.
Simply register with many web sites.
Allow pop-ups & cookies (at the very least it'll tempt you to "break the rules").
Leave your e-mail address wide open on your website for spam-bots to collect.
Catch a virus.
Have somebody you know catch a virus and flood the internet with your e-mail address from their address book.
How to "lose" e-mail sent to others: (trigger spam filters)
Use an empty Subject line.
Use an empty From: line.
Use subjects such as "Check this out", "Re:"
Attach .exe, .pif, .scr, .zip and other file types.
Use a bulk e-mail service (they break nearly all of these "rules") - Gmail, Yahoo, Outlook, etc.
Use lots of HTML tags.
Use phrases such as "click here" or "to unsubscribe"
Use proprietary e-mail client phrases, such as "Emailing"
Use bad spelling and grammar

What's an "acceptable" amount of spam? Anybody who "plays by the rules" will still receive spam, probably at the rate of 2-3 per day i.e. if you log on on Monday morning you should almost expect there to be 8-10 spam e-mails awaiting you after a weekend off.
Q. Aren't you a bit anti-Microsoft & other big companies?
A. Well, yes, but for good reasons. Ours and our customers findings have been that many of the open-source or free versions of anti-virus, firewall, e-mail clients & browsers are superior in speed and performance than "mainstream" applications. Example: a machine infected with 18 viruses failed to have them detected by up-to-date versions of McAfee and Norton. AVG detected them and removed them on the first pass.
Frankly, we all know the faux-pas' made in security by many of these companies. Not that open-source is perfect; but the time from finding a problem to fixing it is often much less than in the big corporations.
Now, let's get on with fixing things!
---
OK, let's do your Virus, Spam & Security Fixes now in one go
(Windows only)
START HERE

Download and install a firewall.
Zone Alarm



(don't ever go on the internet without it!) (DON'T USE Comodo)
We have removed two ticks. ZA isn't as good as it used to be.
In fact,
Windows Firewall/Defender
now seems to do quite a good job.
It seems to remove a lot of overhead.


Avira
To update this you can use

"C:\Program Files\Avira\AntiVir Desktop\update.exe" /DM="0" /NOMESSAGEBOX /receivetimeout=120

in a Scheduled task in Windows. (running this in scan mode will take about 60 mins on a typical system) or AVG
Microsoft Defender does a reasonable job.


Download and install
Wireshark (optional - almost certainly too complex for 99% of users)

Download and install Noscript
Windows Scripting Host Stopper

Windows Update

UnPnP

Mozilla Firefox
Secure Browser with industry standard plug-ins






Mozilla Thunderbird
Secure e-mail with industry standard plug-ins





Not only is Mozilla secure, but you can add calendar functions and PGP, GPG Enigmail encryption to your messages and attachments,
with Bayesian filtering built-in

Remove Outlook, Outlook Express, Windows Live, Windows Mail and

stop using Internet Explorer, Edge or Chrome. Use Vivaldi.

Spybot remover –
SpyBotS&D





To automatically update this you can use
"C:\Program Files\Spybot - Search & Destroy\SpybotSD.exe" /taskbarhide /autoupdate /autoclose
in a Scheduled Task in Windows
(running in scan mode will take about 45 mins on a typical system) [

don't

enable TeaTimer]
.
On Win7 and 8 you can use SpybotS&D v2 which has a completely different approach.

Also

Anti-Malware





To automatically update this you can use

"C:\Program Files (x86)\Malwarebytes Anti-Malware\mbam.exe" /update

in a Scheduled Task in Windows (running in scan mode will take about 45 mins on a typical system)


REMINDER: I hope you followed the advice to install PopTray at the start of this page and to NEVER keep your e-mail client open.

File last updated:

Thursday, 06-Sep-2018 03:37:57 PDT

Size:

1.0M B
---
Test your Security
ShieldsUp
How can I see if my machine is sending out spam behind my back?
You can look at Internet activity on your PC. A simple visual proof is to install
NetMeter
. If you see attempts to send out data every few seconds then you
might
have a problem.

However, don't be fooled, sometimes you'll see frames every 10s or so. This can be Microsoft networking trying to reach another machine. Likewise, you may see the effects of SSID broadcasts from a WiFi system.

To test further, you can download the rather complex
Wireshark
which will give all the details of what is going on. When you do this, make sure that your browser, e-mail client and any other programs that talk to the internet are not running. There may be background jobs such as Real, Apple, Garmin and Google updates which you aren't aware of.
---
Useful links -
Wilders
---
Anti-Virus Software (JUST FOR YOUR INFORMATION)
AVG anti-virus
(free).
Avast
(free) – very complex user interface
F-Secure
Kaspersky
ClamWin
(free)
Trend Micro anti-virus
McAfee anti-virus
Norton anti-virus
Specific removal tools
(just in case your anti-virus tool misses it!) and
another one too
---
Anti-Spam (JUST FOR YOUR INFORMATION)
PopFile
Bayesian filtering for POP servers
---
---
© 2003-2023 Hintlink. All rights reserved.
---
User Agent: CCBot/2.0 (https://commoncrawl.org/faq/) IP Address: 34.239.148.127