Hardware, Software and Gadgets

---

Tesla, you're dead! Say hello to Jaguar I-PACE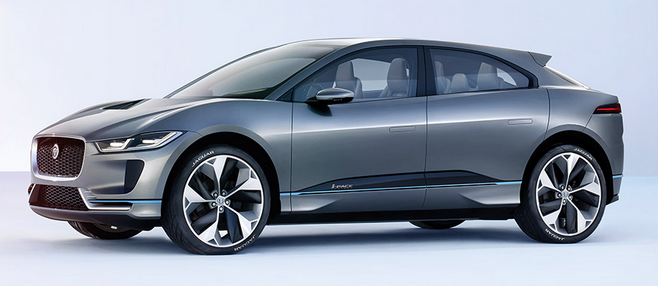 The

very empty

Gigafactory tour

---
All solid-state EV batteries coming too:
Honda, Toyota, Volkswagen/Audi/Porsche and Fisker
NGK

spark plug

manufacturer diversifying into EV cells
Solid Power partnering with BMW
(and Continental?)

Toyota

may

be jointly developing the batteries with Panasonic
(will that include Tesla [Panasonic user] if they don't help to invest in the R&D costs?)


BMW and Porsche working together on very rapid charge station standard (450kWh)



---
Did you know that
IBM
now owns
The Weather Company
which includes:
The Weather Channel
(weather.com),
Weather Underground
(wunderground.com) and
WSI
(some products still branded as such)
---
Why you shouldn't rely on Apple, Google, Amazon AWS, Yahoo, Oracle (Sun), Facebook or Microsoft for your desktop/server-side functions:

Google Kills Desktop Search and Gadgets Google To Shut Down 10 Products
Google To Rebrand Blogger & Picasa For Google+ Integration Google Shuts Down more
Microsoft Kills Windows Live Google kills iGoogle Apple kills iWork at short notice Apple kills MobileMe
Google kills more Posterous killed by Twitter Google kills RSS service! Yahoo kills Yahoo Maps(!!!!) and Yahoo Pipes
Google kills Picasa Google (finally) kills 5 search APIs Google kills Panoramio Microsoft kills CodePlex

Cloud proprietary systems are not to be trusted: PBS Newshour interview.

---
.....And remember, HP (HPQ), Dell (DELL), Yahoo (YHOO), RIM (RIMM) ain't doing so well. Compare them here .


HP (HPQ), Dell (DELL) are losing ground fast because of stronger, better competition in cameras, PCs and printers in the consumer market.


Samsung, Acer and Asus

have better products and prices and have less reliance on PCs and a large tablet presence.
They are the only 2-3 who can compete with Apple and also provide components to them (i.e. they can't lose!).
In an ARM world, Intel/AMD based systems suppliers are a dying breed - except for Intel based rack server makers (HP/Dell) - who are going to lose it all to ARM anyway.

---
ARM inks deals with GlobalFoundries
... "AMD silicon line" to make 20nm ARM.
Google to design it's own
ARM-based servers
.....
---
If you rave about Apple products, then there's something you should know......
OS-X and iOS in

all

Apple products are based on ..... UNIX! In fact, a mashup of Darwin.
So this is why you PAY lot$ of good money for a x386 (or ARM) platform with a "free" OS on it, eh?
KHTML is the basis for Apple Safari and Google Chrome browsers - again based on OpenSource software.

---
Android is based on Linux, a flavour of UNIX, too.

---
Social networks?
Facebook - how can

~2 billion

people use this

trash!

? The stock (FB) is worth, at best, $5/share (not $185!). Market cap: $10b, not $530b.

Twitter - only marginally less crazy than Facebook.
Neat, but worthless. Unless you want to start social unrest, that is......
GroupOn is worthless. A

shameful

way to rip-off vendors out front and make them regret it later.
LinkedIn.
The only one worth anything.
It's a thinking (wo)man's social network for

networking

and used by

real

professionals.

---
Fan boys of Apple in jury try to run over Samsung, etc. Biassed jury! Fight back Samsung, backed by the others!!!

---
THE FUTURE IS HERE!!!
---
Looking one year out.....in January 2018