Hardware, Software and Gadgets

---

Tesla, say hello to Jaguar I-PACE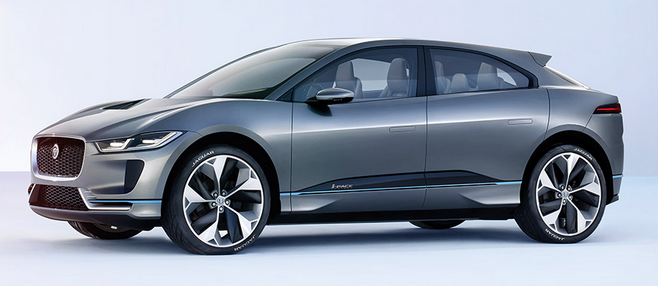 and Audi e-tron SUV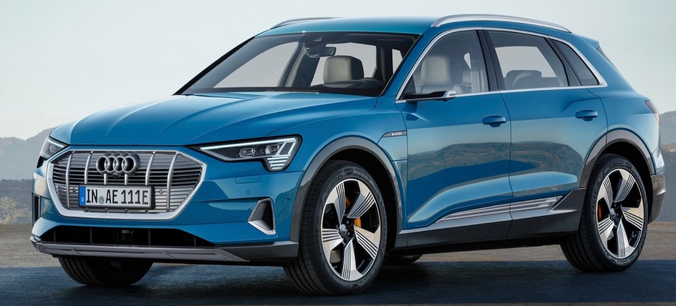 and all the others following in their footsteps.

---
Not a single car production line can run 3 shifts. Robots and everything else need maintenence.
Example
.
Not a single car production line uses robots to insert
wiring looms, dashboards or
seats
, except Tesla's attempt with the Model 3, which is why it has been failing.
Tesla have now placed humans on the production line.
---
All

Solid-State EV batteries

coming:
Honda, Toyota, Volkswagen/Audi/Porsche and Fisker
NGK

spark plug

manufacturer diversifying into EV cells
Solid Power partnering with BMW
(and Continental?)

Toyota

may

be jointly developing the batteries with Panasonic
(will that include Tesla [Panasonic user] if they don't help to invest in the R&D costs?)


BMW and Porsche working together on very rapid charge station standard (450kWh)




The UK gets into the battery race





---
Worldwide harmonized Light vehicles Test Procedure (
WLTP
) to delay some (IC) car builds in 2018 because emission testing facilities can't cope.
---
Did you know that
IBM
now owns
The Weather Company
which includes:
The Weather Channel
(weather.com),
Weather Underground
(wunderground.com) and
WSI
(some products still branded as such)
---
Streaming and cord-cutting

(

under construction

)
References:

TechHive cord cutting TechHive streaming services & Cord Cutters News
Do your own research - prices and features vary rapidly.


Devices



| | | | |
| --- | --- | --- | --- |
| | Range of devices | | Guess which device we have? |
| | Range of devices | | |
| | | | |
| | Range of devices | | |
| | Android TV 4k | | |
| more coming | | | |
Footnotes



Services
(

under construction

)
| | | | | | |
| --- | --- | --- | --- | --- | --- |
| | | | | | |
| Free | $7.99/mo to $39.99 | From $7.99/mo | $40.00/mo | Free1 | $40.00/mo |
| | Basic -> Live TV | Unlimited films+ | Live TV, YouTube++ | Donation=Compass | |
| | | | | | |
| $39.99/mo | $25/mo | from $49.99/mo | $16.00/mo | $15.00/mo | inc. with Prime |
| | | Gets expensive | | | |
| | | | | | |
| $9.95/mo | $4.99/mo | $14.99/mo | $$$2 | Free on Roku | Free - numerous devices |
| | Quite a bargain | | Odd! Only with cable! | | |
| | | | | | |
| | | | | | |
| | | | | | |
Footnotes
1) PBS Compass = extended program selection with annual donation
2) WATCH/ESPN only streams with a cable TV account log-in(!)

---
Why you shouldn't rely on Apple, Google, Amazon AWS, Yahoo, Oracle (Sun), Facebook or Microsoft for your desktop/server-side functions:

Google Kills Desktop Search and Gadgets Google To Shut Down 10 Products
Google To Rebrand Blogger & Picasa For Google+ Integration Google Shuts Down more
Microsoft Kills Windows Live Google kills iGoogle Apple kills iWork at short notice Apple kills MobileMe
Google kills more Posterous killed by Twitter Google kills RSS service! Yahoo kills Yahoo Maps(!!!!) and Yahoo Pipes
Google kills Picasa Google (finally) kills 5 search APIs Google kills Panoramio Microsoft kills CodePlex

Cloud proprietary systems are not to be trusted: PBS Newshour interview.

---
.....And remember, HP (HPQ), Dell (DELL), Yahoo (YHOO), RIM (RIMM) ain't doing so well. Compare them here .


HP (HPQ), Dell (DELL) are losing ground fast because of stronger, better competition in cameras, PCs and printers in the consumer market.


Samsung, Acer and Asus

have better products and prices and have less reliance on PCs and a large tablet presence.
They are the only 2-3 who can compete with Apple and also provide components to them (i.e. they can't lose!).
In an ARM world, Intel/AMD based systems suppliers are a dying breed - except for Intel based rack server makers (HP/Dell) - who are going to lose it all to ARM anyway.

---
RISC-V
Open Source processor under way
The
Crowd and the Cloud
projects
---
ARM inks deals with GlobalFoundries
... "AMD silicon line" to make 20nm ARM.
Google to design it's own
ARM-based servers
.....
---
If you rave about Apple products, then there's something you should know......
OS-X and iOS in

all

Apple products are based on ..... UNIX! In fact, a mashup of Darwin.
You pay lot$ of good money for a x86/amd64 (or ARM) platform with a "free" OS on it.
KHTML is the basis for Apple Safari and Google Chrome browsers - again based on OpenSource software.

---
Android is based on Linux, a flavour of UNIX, too.
Top programming languages (TIOBE) PYPL PopularitY of Programming Languages Top IDE index Top Database index
Python on the Raspberry Pi The interesting roots of "Hello, World!" [yes, it was in BCPL!]

---
Social networks?
Facebook - how can

~2 billion

people use this

trash!

? The stock (FB) is worth, at best, $5/share (not $185!). Market cap: $10b, not $530b.

Twitter - only marginally less crazy than Facebook.
Neat, but worthless. Unless you want to start social unrest, that is......
GroupOn. A

shameful

way to rip-off vendors out front and make them regret it later.
LinkedIn.
The only one worth anything.
It's a thinking (wo)man's social network for

networking

and used by

real

professionals.

---
Fan boys of Apple in jury try to run over Samsung, etc. Biassed jury! Fight back Samsung, backed by the others!!!

---
THE FUTURE IS HERE!!!
---
Looking one year out.....in January 2018
The Most Frustrating to use Tech


iPad - 15 minutes enough to drive you completely mad

Motorola Xoom - 10 minutes enough to drive you completely mad (thankfully, a dead product)
Google Chrome - <30 minutes enough to really be really annoying and vast amounts of RAM used (100MB to start, 75MB per tab).
Ubuntu Linux with Unity GUI. Just about anything to do with KDE.
Windows Vista - the worst OS EVER!
---
The Best to use Tech!


Opera

- Fast, small, good rendering

. Facebook were rumoured to be buying it. Instead, it's now just a Chrome based fork.
---
ARM the Cambridge-based (UK) driver of the new tech


Shake-up in Semiconductor Manufacturing:


Microchip the 90's and 2000's workhorse in embedded systems - purchased

Atmel

in 2016, buying

MicroSemi

(2018)


Qualcomm

bid for

NXP

(2018)
(

Texas Instruments

or

Analog Devices

) buy (

Cypress

or

Integrated Device Technology

)
(

Renesas

or

Infineon

or

STMicroelectronics

) buy (

Maxim Integrated Products

or

ON Semiconductor

or

Semtech

)

---
Open Hardware


Raspberry Pi - "educational" board
Openhardware.org
Arduino

Suppliers

of Open Hardware/Software kits, etc.
Adafruit - SparkFun

---
Extensive list of microcontrollers and small motherboards
from MAKE: (Makezine)

Extensive list of microcontrollers and small motherboards
from Sparkfun
---
Other small boxes


Futurlec Embedded Projects Dangerous Prototypes (PIC)
DD-WRT on Routers. I even got a WRT54G

v8

running decent code! ...and YES the 12V router can be run from 5V. Amazingly, I have it running on a USB port (by making a USB to 3.5mm barrel connector cable). The router stays powered in standby mode of the PC and is powered off when the PC is off! [I am using it in Client mode, so it simply runs as ethernet connected WiFi tx/rx and NOT an AP, Repeater or Bridge]. The v8 didn't used to be supported - here's more detail. I believe later versions are again easier to flash.

---
Watch out for these guys at electric imp !

---
New data links: LoRa, (6)LoWPAN

---
Make!